Have Questions? We're Available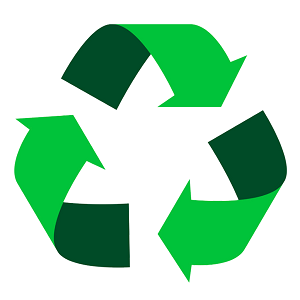 Product Details
12-digit calculator is perfect for desktop use either at home or in the office. Features a large LCD tilt display for easy viewing. Manufactured with recycled plastic. Cost/sell/margin keys make for quick and easy profit margin calculations (simply enter two variables and the third automatically appears). Other functions include: automatic tax keys, selectable decimal and rounding slide switches, percent key, automatic constants, change sign key, backspace key, 3-key independent memory, automatic power down, and hybrid power (solar/battery backup).
Additional Information
Part #: VCT1190
MPN: 1190
UPC: 014751011901
UNSPC: 44101809
Extra large 12-digit tilt LCD display.
Manufactured with recycled plastic.
Cost/Sell/Margin Keys.
Automatic Tax Keys.
3-Key Independent Memory.
| | |
| --- | --- |
| Brand | Victor |
| Power Source(s) | Battery; Solar |
| Display Notation | Numeric |
| Number of Display Digits | 12 |
| Memory | 3-Key |
| Display Type(s) | LCD |
| Display Angle | Adjustable |
| Display Characters Height | 16 mm |
| Percent Key(s) | Yes |
| Fraction Calculations | No |
| Fraction/Decimal Conversions | No |
| Decimal Function | Yes |
| +/- Switch Key | Yes |
| Currency Exchange Function | No |
| Metric Conversion | No |
| Backspace Key | Yes |
| Double Zero Key | Yes |
| Amortization | No |
| Base Number Calculations | No |
| Bond Calculations | No |
| Complex Number Calculations | No |
| Confidence Interval Calculating | No |
| Cost/Sell/Margin | Yes |
| Date Calculations | No |
| Depreciation Calculations | No |
| Equation Editor | No |
| Grand Total Key | No |
| Hyperbolic Functions | No |
| Hypothesis Testing | No |
| Interest Rate Conversion | No |
| Item Count Function | No |
| Linear Regression | No |
| Loan Calculation | No |
| Logical (Boolean) Operations | No |
| Markup/Down Key | No |
| Matrices | No |
| Percent Add-On/Discount | Yes |
| Polar-Rectangular Conversion | No |
| Probability (Random Number) | No |
| Simultaneous Equations | No |
| Square Root Key | No |
| Tax Calculation | Yes |
| Time-Value-of-Money | No |
| Time/Date | No |
| Trig/Log Functions | No |
| Variable Regression | No |
| Size | 7.75 x 5.78 |
| Replacement Batteries | Silver Oxide |
| Wall-Mountable | Yes |
| Package Includes | Battery |
| Pre-Consumer Recycled Content Percent | 40% |
| Post-Consumer Recycled Content Percent | 0% |
| Total Recycled Content Percent | 40% |
| Recycled Product | Yes |
| Country of Origin | CN |
| Green Product | Yes |
| Prop65 | No |
| Unit of Measure | EA |
| Last Updated | 2/4/2022 |
Additional Information
Related Products
Product Reviews
0Stars
Based on 0 Reviews
// // //